Explore the Art Gallery
Get to know the Garifuna culture and meet the Artist couple Ingrid and Pen Cayetano. View paintings, murals and thread art portraying all aspects of the Belizean Culture in their colonial housed gallery. As a personal guest, you can practice some basic drum rhythms and learn about his musical creation, the Punta Rock.
The Studio Gallery Cayetano offers a variety of art and music workshops for kids, youth, or adults and even school and community programs. Check out our news area for updates of weekly children's workshop and the summer camp.
01.

Gallery Tour

(30 minutes)
Tour of the gallery
Learn about the vision behind the paintings and needlework
Explore the history of the Garifuna, their  journey, music and manioc bread making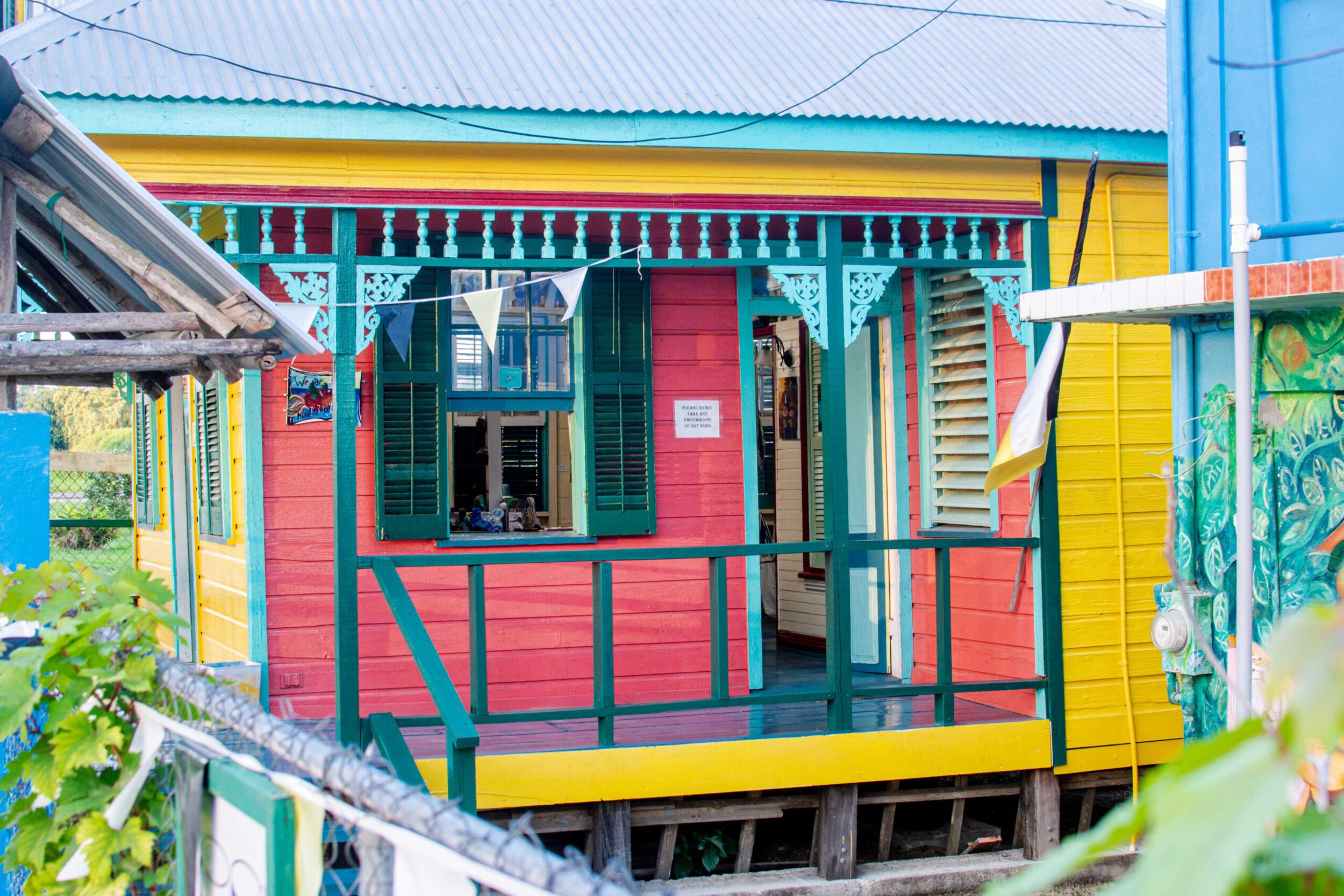 02.

Gallery Tour & Drumming

(45 minutes, minimum 4 persons)
Gallery Tour
Introduction of four basic Garifuna rhythms
Learn how to play the Garifuna drums first hand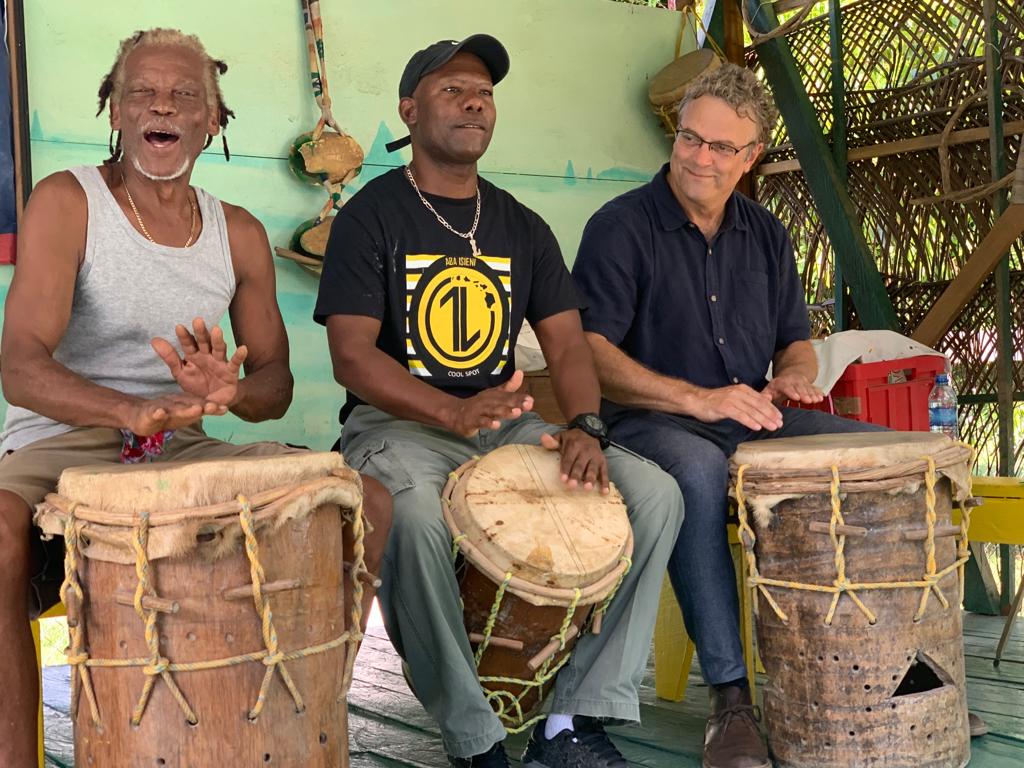 03.

Combo Experience

(90 minutes, minimum 4 persons)
Gallery Tour & Drumming
Garifuna cultural experience
Enjoy the traditional Garifuna dish hudut cooked on a fire hearth (Vegetarian option available)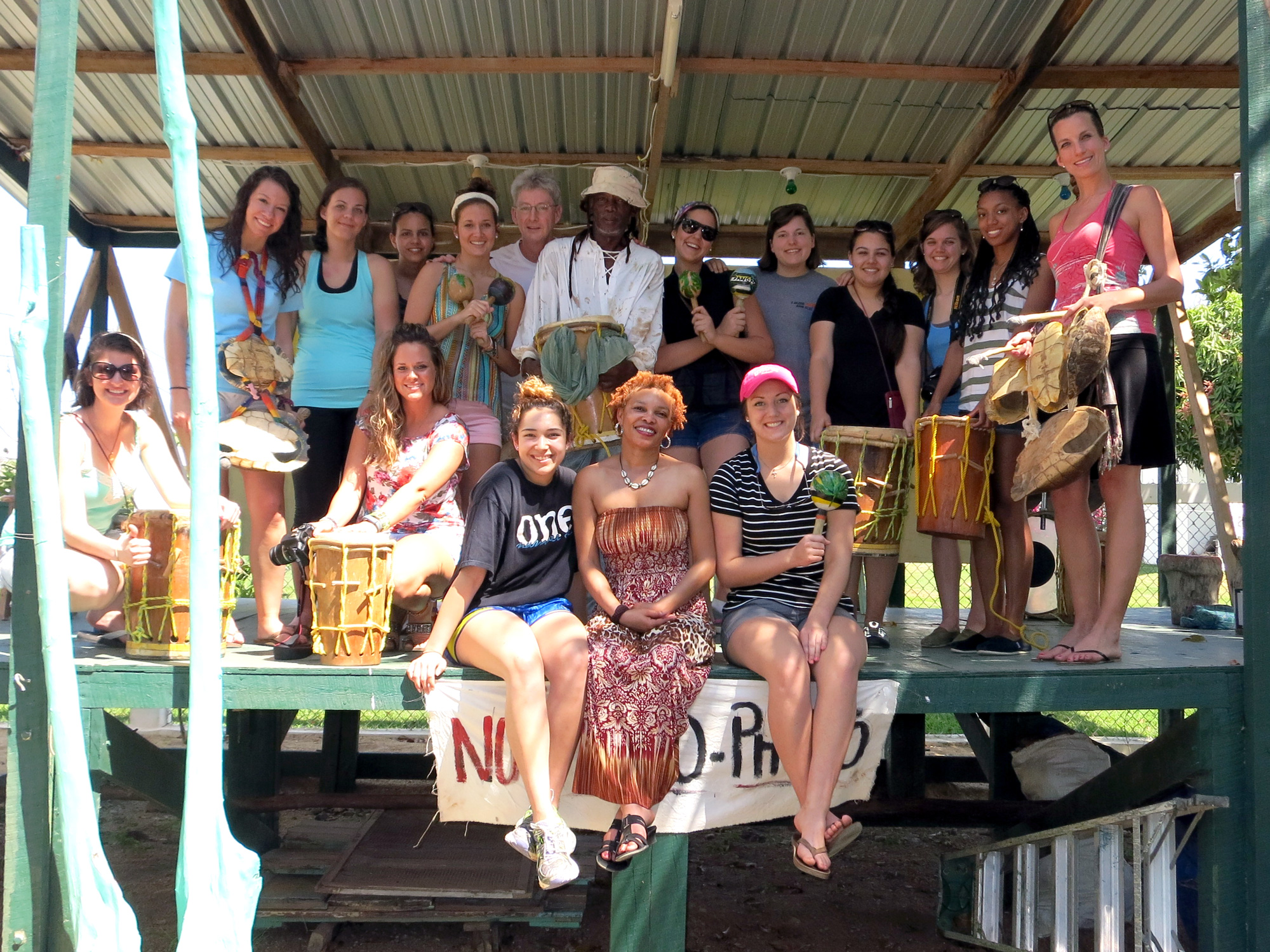 04.

Live Music

Elevate your event with the lively and hypnotic beat of Punta Rock, perfect for weddings, birthdays, corporate functions, benefits, festivals and more. Pen Cayetano and his band will captivate your crowd with the unique sound of Garifuna music.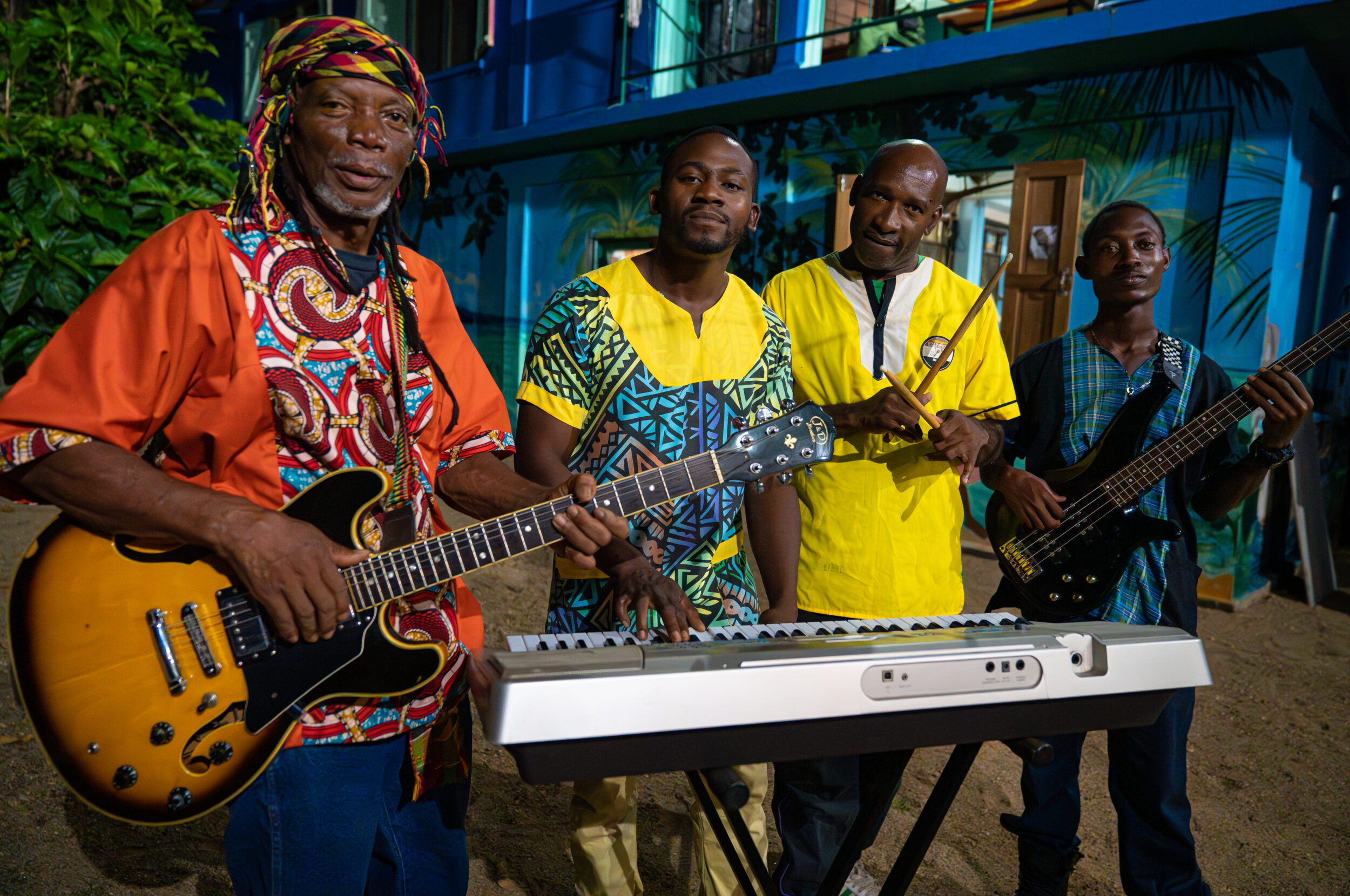 05.

Workshops
Painting and drawing
Arts and craft
Fun with Needle & Thread
Garifuna Drumming
Yoga and Zumba