Jam and more – Buy local!
Born and raised in Germany I developed a fashion for making cakes and pastries and I was responsible for all the birthday treats for the family at an early age.
My second passion was and is travelling and my longest journey from the USA, Canada, and Mexico let me to Belize which became my second home.
I met my husband Pen Cayetano, famous Belizean artist and musician and we opened our Gallery and Studio in Dangriga.
I am also an accomplished artist and specialized in textile art and the mother of three.
In subtropical Belize there are many fruits like a variety of local bananas, delicious oranges, pineapple, papaya, and more available year-round. In the summer, the seasonal, more delicate, and more exotic fruits start to come out like sapodilla, soursap, dragonfruit, mango, custard apple, kinep, starfruit and mamey.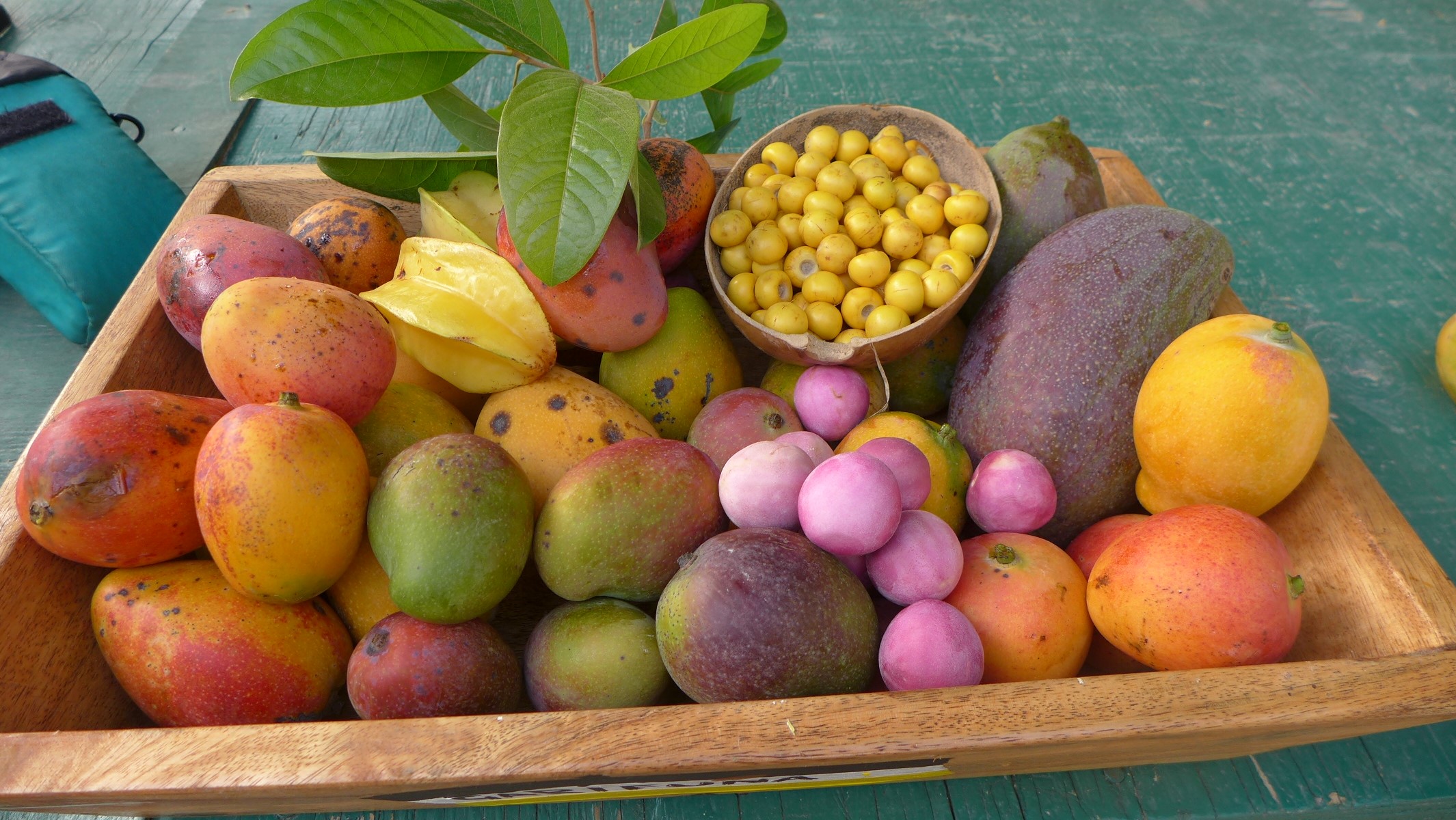 Summer is the season when the mainland of Belize explodes with gorgeous mangoes of all varieties.  Mark Twain called it "the most delicious fruit known to men."
I was so overwhelmed with the quantity and taste of these delicious tropical fruits, that I had start to bottle these for my family and friends.
They encouraged me to start my own label and from then I experimented and look into developing more treats.  My latest jam was made with Bilimbi, also know as Cucumber tree.
My homemade jams and jellies are made with local fruits mostly from our own farm and the bottled in 8oz and 4 oz glass containers.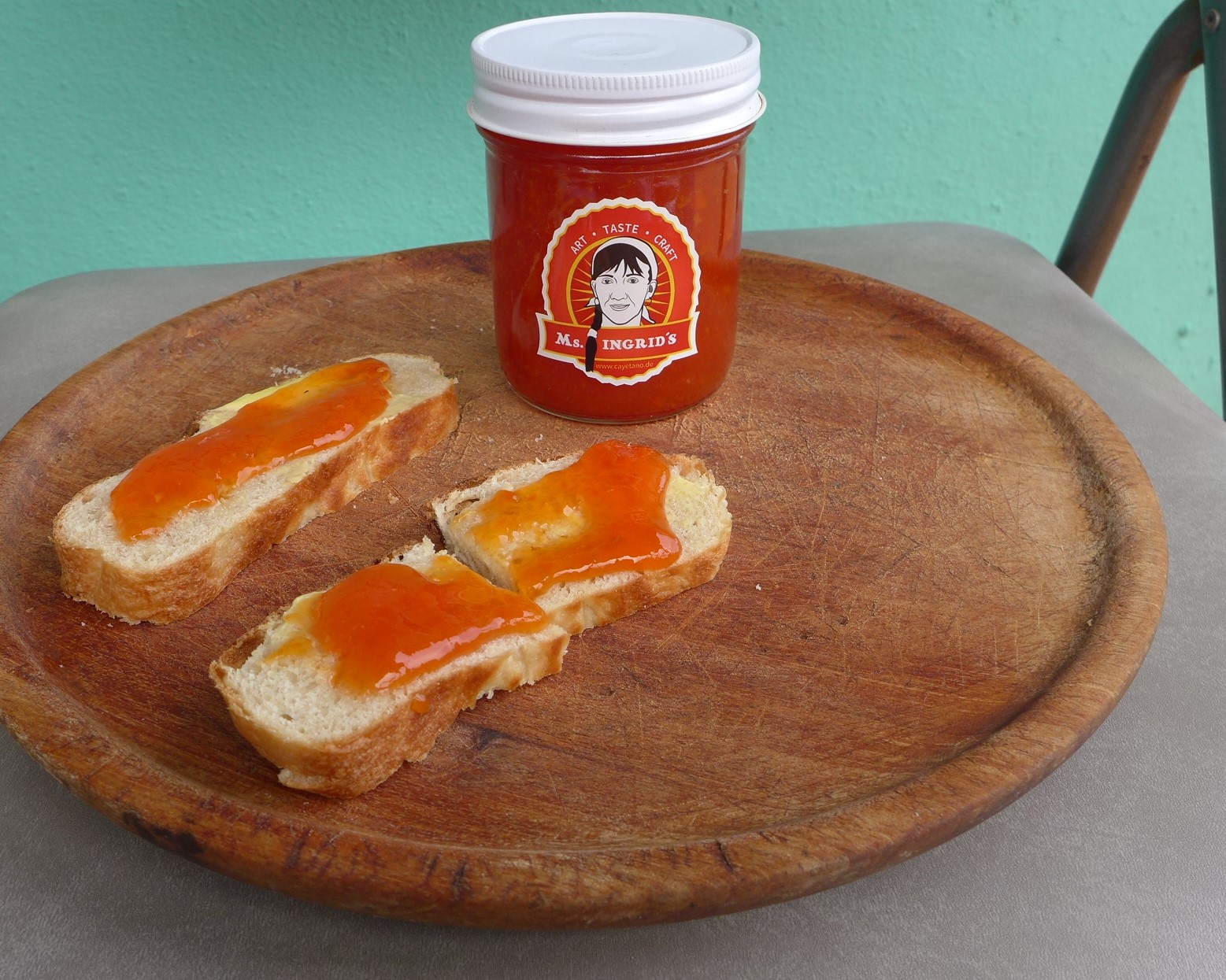 I believe that authentic homemade jams should stand out from other options in the market, which is why I chose to make my jams with fresh wholesome fruits, real cane sugar, and GMO- free ingredients.  The fresh handpicked fruits are gently prepared and cooked into a rich and tasty product. They can be enjoyed by the entire family on their choice of bread, Johnny cake, bread roll or bagel. Also, they can give your plain yoghurt a nice flavour or used as topping in ice cream or added to your pastries.
Visitors can take home a unique taste of Belize.